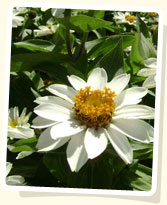 Many times you just may not know what to do with the landscaping in your yard, or you have questions about its maintenance. Walter Andersen Nursery can help you with a simple yard doctor call where an experienced horticulturist will come to your property to answer your plant questions, diagnose plant maladies or make general planting suggestions. Here's a more detailed look at the service.
Yard Doctor – $125 an hour (1 hour minimum); $75 per hour each additional hour
Time starts at your door
Please call 858-513-4900 and ask for Melanie Potter for more information or an appointment.